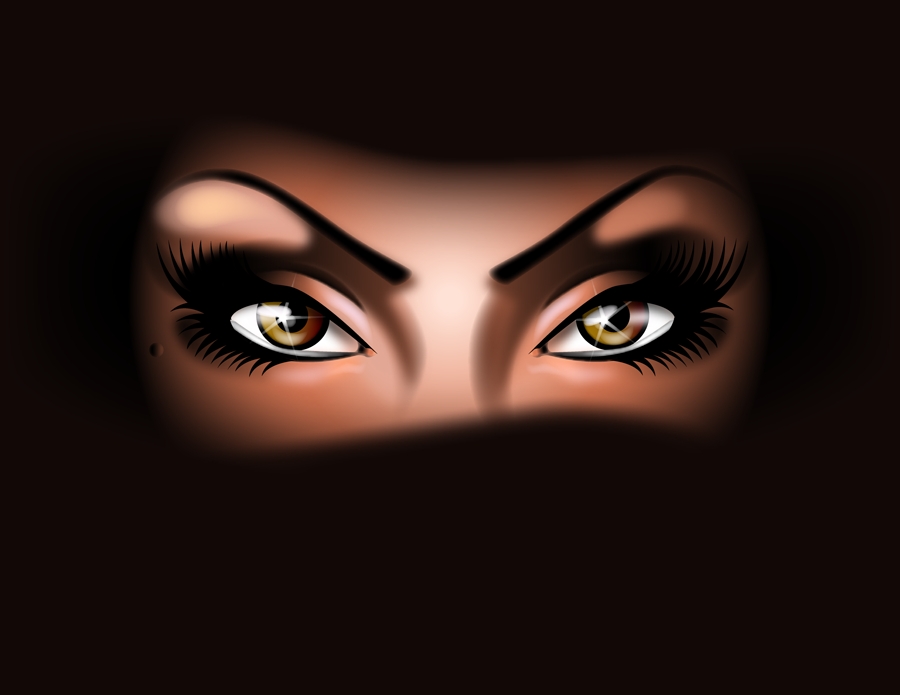 The woman in the dingy hotel room carefully counted the Naira notes to make sure they were complete. 900, 1000, 2000…such a paltry sum, surely not worth the high cost for her. She peered through the long braids covering her face at the other person in the room – a man struggling into his clothes. He had flung the money at her without a word, and now he dressed with his back to her, as though trying to preserve some modesty. What modesty, she thought bitterly to herself. Thoughts of her life wearied her and she didn't bother to raise her head as the man walked out. Again, without a word. He probably didn't want to expend any energy being courteous to her. The room depressed her. The mattress she sat on was thin and filthy and the room was otherwise empty except for threadbare curtains and a small nightstand beside the bed. The paint was peeling in long, thin chunks, almost as if someone was methodically scraping it off revealing the bald concrete. "This wall is just like me", she thought. My life is being scraped of any joy and beauty and there's only ugliness underneath.
Hebrews 11: 31 - By faith Rahab the Prostitute escaped the destruction of the disobedient, because she welcomed the spies in peace. (New English Translation)
We first meet Rahab in the second chapter of Joshua. She was a prostitute and probably lived a life similar to the woman described above. Joshua had sent two men to survey the region and find out everything they could about Jericho and the two men ended up spending the night at Rahab's house. I wonder what made them stop at Rahab's house. Maybe she was more open to receiving strangers because of her profession? Did the men specifically ask for a prostitute so that they wouldn't attract attention? The Bible doesn't say. All we know is that the two men decided to spend the night at her house.
Rahab recognized the two men as Israelites and like other Jericho residents, she had heard about the exploits of the God of the Israelites. She had heard the stories and she believed them. She placed her faith in a God she did not know and had never experienced, simply based on what she had heard. She negotiated for the lives of her entire family based on faith; she believed that God would destroy Jericho and she didn't want her family to perish. All she did was give two strangers a place to sleep, but that simple action had far-reaching repercussions for her and her family. A prostitute, she lived on the fringes of society, probably shunned by her family and other members of society, yet her exploits have given her a place in an eternal Hall of Heroes. She is prominently featured in the lineage of Christ (Matthew 1:5) and is one of only five women mentioned in that entire genealogy.
Hebrews 11: 1 tells us that faith is "confidence in what we hope for and assurance about what we do not see" (NIV). Though she was a prostitute, her simple faith in an unknown God elevated her and changed her life forever.
Onyih Odunze